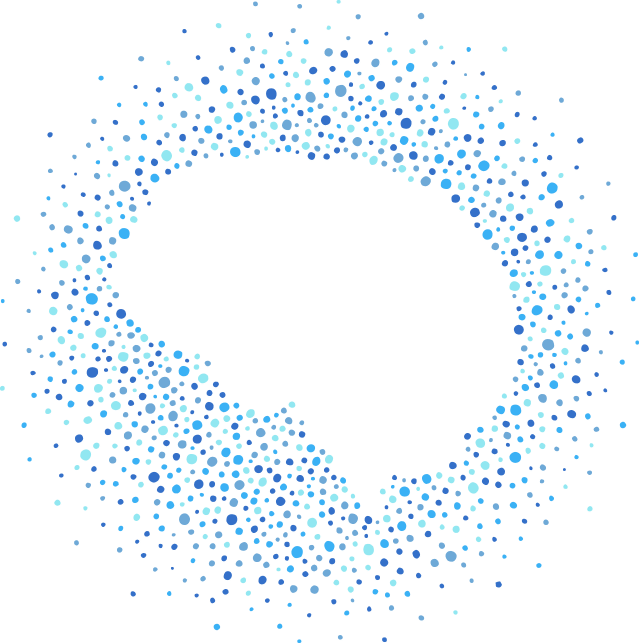 For treatment resistant depression or cognitive enhancement, transcranial magnetic stimulation has shown safe, lasting results. TMS uses a magnetic field which in turn lightly stimulates parts of the brain responsible for thinking and control of mood. The treatment is well tolerated and has very few side effects. The procedure does not require protective covering.
The best way to answer questions about TMS treatment is to see for yourself. We offer a free treatment which will answer questions much better than reading or talking. The out-of-pocket treatment cost is unmatched by any other TMS facility. Read below to learn more about our treatment options, including research-backed accelerated TMS protocols (SAINT-based) in as little as 7-10 days.
BEGIN YOUR INQUIRY PROCESS WITH THE TMS SUITABILITY SURVEY
The following questionnaire serves as an initial screening to expedite the evaluation process. You will then be redirected to schedule a TMS consultation & sample (no added cost, even if not covered by insurance). This first treatment is gentle and used to determine the appropriate machine settings based on your brain's response to the stimulation as well as to test for any side effects. This will help us assess the likelihood of any issues down the line (where we would determine protocol pacing, what and whether to add an augmenting treatment, etc).
Read our frequently asked questions to learn more about TMS
What is TMS?
Transcranial Magnetic Stimulation (TMS) therapy is an effective, non-invasive, outpatient treatment with few known adverse effects. TMS is a series of painless and safe magnetic pulses used to stimulate brain cells over time. The treatment is comfortable, and the biggest anxiety many feel would be only prior to the first treatment. We have a proven method to avoid unnecessary painful experiences. You'll immediately discover the mild nature of TMS treatments. There is absolutely no radiation or electrical current, it's all magnetic.
Why TMS?
TMS is recommended for treatment resistant depression, OCD, and other neurological ailments, including those just seeking to improve cognition and brain health.
Across the board, many TMS patients have reported experiencing more energy, better sleep and improved focus as a result of treatment.
TMS Background
TMS has been approved by the FDA for treatment of resistant depression since October 2008 (situations where multiple medication and therapeutic failures to effectively manage depressive symptoms).
The interest in magnetic fields started in the mid 1980s as evidence began showing they possessed potential therapeutic value. The first controlled trials in North America started in 1999 and since then many subsequent trials and clinical experiences have further elucidated the therapeutic value of using Transcranial Magnetic Stimulation as a tool in the treatment of depression. In December 2010 the American Psychiatric Association guidelines in the treatment of depression were modified to include TMS as an appropriate treatment to consider after failing at least one adequate trial of antidepressants, (although some insurance companies require at least 4 failed medication/therapeutic trials).
What is an Accelerated TMS Protocol?
The accelerated TMS protocol refers to multiple sessions that are given on the same day (rather than 1 session per day). This protocol can be used for clinical presentations outside of a diagnosis of depression.
Between each session, there is a rest period of approximately 50 min.
What is the TMS SAINT-based Protocol?
The Stanford Accelerated Intelligent Neuromodulation Therapy (SAINT) protocol is the fastest treatment time approved by the FDA. It has been found that SAINT significantly reduced depressive symptoms and suicidal ideation in patients with treatment-resistant depression within 5 days, without negative cognitive side effects and the remission rate observed is higher than reported open-label remission rates for standard FDA-approved TMS protocols. This protocol requires the use of the SAINT Neuromodulation System TMS machine through which the stimulation site is located based on functional MRI targeting.
Our accelerated TMS SAINT-based protocol is completed in as little as two weeks 5 sessions/day for 10 days (M-F for 2 weeks). We use the MagStim TMS machine through which the stimulation site is located based on measurements on the scalp. Treatment cost is $5950. Self-pay only.
Please note that while this accelerated protocol is approved by the FDA, it is not yet covered by insurance.
How much does TMS cost?
The national average for a full TMS course is $9000 to $12000.
Our full treatment breakdown is as follows:
$5500 for full treatment course, 36 sessions $5950 for SAINT-based accelerated protocol, 50 sessions.
Payment is due prior to beginning treatment or weekly for an additional fee. For those needing assistance, financing is available through Care Credit.
Our self-pay option can actually be less costly than if using many of the high deductible insurance plans. Self-pay allows for leeway to use newer, proven, and better tolerated treatment protocols. These protocols may allow us to accelerate treatment to half the time than is normally required.
The long term benefits you'll gain will outweigh this initial investment.
Is TMS covered by Insurance?
Insurance covers situations for major depression where both cognitive behavioral therapy and antidepressants and/or other mood stabilizing/stimulating medications have failed; or the side effects have proven too disruptive to a patient's lifestyle or system. Evidence has shown TMS to be effective in treating other conditions as well.
Yes, most insurance providers cover TMS when administered following the FDA recommended treatment guidelines (30-36 sessions performed 5 times per week over a 7-8 week course).
At Able Psychiatry, we accept insurance through Blue Cross Blue Shield (BCBS) PPO.
Don't have BCBS insurance? No worries! We may be able to utilize your out-of-network benefits, if available (note: a deductible for out-of-network benefits might not apply to the in-network deductible). In certain situations we may be able to ask for an adhoc contract with your particular insurance company. We also have competitive self-pay pricing.
What to expect during a treatment?
It feels like someone is lightly tapping on your head with their finger very quickly, similar to the frequency of a woodpecker. The tapping is caused by a magnetic coil that is precisely positioned next to the scalp. If the treatment is not considerately delivered, it may be painful, like a rubberband snapping exposed skin. Our treatments are delivered in such a way that it is painless while retaining efficacy. The intensity of the tapping depends on the machine level and can always be adjusted to ensure comfort. You direct the level.
The typical remark from people's first experience with TMS relates to how ordinary it feels. During the treatment there are no noticeable changes in thought or emotion.
What to expect after a treatment?
You won't notice any major changes in awareness, thoughts, or mood immediately after treatment. However, people often report feeling brighter and more engaged later in the day (even after the first treatment). Others have reported difficulty or improved sleeping. Because your head muscles have been lightly stimulated, you may experience a very mild headache which is typically only an issue during the first 2-3 treatment sessions, until you adapt.
What is the 'Dip'?
Some people report feeling temporarily worse towards the beginning of treatment before they feel improvement, which is common. This is known as the 'dip' and typically lasts several days up to a week. However, some individuals report ongoing benefit starting early and maintaining throughout treatment.
What to expect over time?
Benefits can take a while to take hold. Results are often felt after treatment is completely finished. Neurons take a while to fully respond to an intervention. In fact, some people report feeling temporarily worse before they feel improvement, which is not uncommon. Some report ongoing benefit starting early and maintaining throughout treatment.
"Things are brighter", "I feel more present", "Thinking isn't as effortful", and "I can sustain good moods and thinking better" are things we've heard as patients progress through treatment.
What is the duration of TMS treatment?
At Able Psychiatry you have options in terms of your treatment duration.
For insurance coverage, the FDA approved protocol recommends 30-36 sessions performed 5 times per week over a 7-8 week course.
For self-pay, we can shorten the duration of TMS treatment by utilizing an accelerated protocol. Such an option can reduce the total treatment length by half.
What are possible TMS side effects?
What else should I consider to make TMS more successful?
Before beginning treatment it can be helpful to have an idea of the different areas of life that can be impacted on the road to feeling better.
Do I need to restrict any activities before or after?
Nope! You can perform your normal daily activities prior to and after the treatment with no restriction of eating, drinking, or driving.
Do I still need to take medication?
If you are on regular medications make sure you keep the same schedule whether they are psychiatric or non-psychiatric medications. If you take medications as needed for anxiety or pain, make sure you mention it to the doctor prior to treatment; there are typically no restrictions.
TMS treatment often augments current medication regimens and can even fully or partially replace some. It can also allow some medications to be used in different ways. This issue should be addressed on a case by case basis and discussed with your medication provider.
Why choose Able Psychiatry for my TMS Treatments?
We keep up with the latest research on TMS findings, led by a literature-competent, TMS-experienced psychiatrist. As a private practice in Chicago, we are able to allow for greater appointment flexibility and treatment customization based on need. Such adjustments may allow us to do an accelerated protocol bringing the time to remission to within a few weeks.
We believe in delivering high performance, versatile TMS solutions so you receive the best treatment possible. We go through the TMS journey with you, ensuring that each day and treatment guides the next, because we know a one-size-fits-all approach does not always yield the best results for everyone.
Although practice standards have only approved stimulation over the left dorsolateral prefrontal cortex, there are alternate treatment protocols we can add to enhance your results (this is in addition to your treatment, safe, and at no additional cost if we feel like it would be effective). If you'd like to see the space and machine, feel free to come in. We can discuss day-to-day logistics such as parking, etc.
Can TMS be used to treat conditions other than depression?
Yes! TMS has been approved by the FDA to treat Obsessive Compulsive Disorder (OCD). There is also evidence to support the use of TMS for improvements in:
Anxiety
Certain subtypes of Bipolar Disorder
Improved working memory
Improved Sleep
Improved Energy
Certain Eating Disorders (Binge eating)
Smoking Cessation
Parkinson's Disease
Chronic Pain
States of psychosis, including those with auditory hallucinations
Who should NOT get TMS?
Patients with any type of non-removable metal in their heads (with the exception of braces or dental fillings), should not receive TMS. Failure to follow this rule could cause the object to heat up, move, or malfunction, and result in serious injury or death. Patients with specific types of mental conditions may experience worsening of their symptoms.