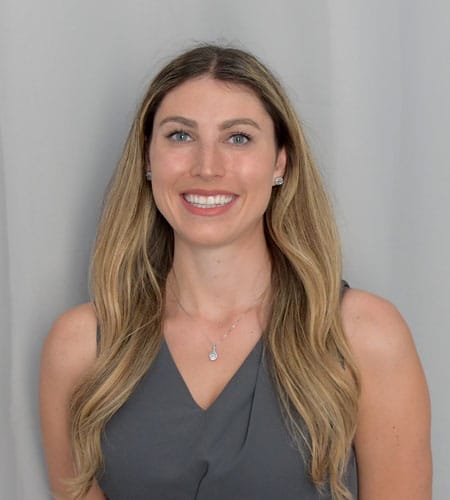 Valentina works with individuals of all races, ethnicities, sexual orientations, and genders. She specializes in treating depression, anxiety, and bipolar disorder with additional experience in complex trauma. While these diagnoses provide some information, Valentina doesn't use labels to guide her course of treatment. Her approach is based on your history, symptoms, past medications, and lifestyle.
Valentina strives to create a dialogue around psychiatric medications that is thoughtful and informative. She believes that psychiatric medications should work with your body to help you 'be your best self.'
Valentina Djordjevic is a Certified Physician's Assistant (PA-C). She earned a Master's of Medical Science in Physician Assistant Studies from Rosalind Franklin University. Before joining Able Psychiatry, Valentina obtained psychiatric training at Northshore University Health System.
Upon joining Able Psychiatry, Valentina took part in a 2 year apprenticeship under Dr. Sallaj prior to setting up an independent schedule. Her practice is heavily influenced by Dr. Sallaj's innovative approach to medication management in combination with psychotherapy. Valentina's psychotherapy style is rooted in CBT, but integrates psychodynamic principles.
&nbsp